About
National Cancer Survivors Day
June the 4th 2023 is National Cancer Survivors Day worldwide, an opportunity to raise awareness of cancer and how it affects lives and celebrate the increasing number of people who are surviving cancer.
Cancer survivorship can mean different things to different people. Whether you're recently diagnosed, living with cancer, have finished active treatment or have been cancer free for several years, we want to support you in your cancer survivorship. On this dedicated hub you will find information from some of our expert team, personal stories from cancer survivors and information about our hospitals.
What's it really like to survive cancer?
More people are living beyond cancer than ever before. Whilst this is very encouraging, it's important that we recognise cancer survivors can experience challenges beyond treatment, such as fear of recurrence or ongoing side-effects from their treatment.
Each person's experience of cancer is different and for many patients adjusting to life after treatment may not be simple, so it's important that each patient gets the support they need at the time that's right for them. Rachel Byrne, co-founder of The Wellbeing Space at
The Christie Private Care
, talks to us about their Survivorship course, and patients share how this course has supported them following treatment.
The importance of
early diagnosis

in cancer survival

Cancer survival rates in the UK are higher than they have ever been. Early diagnosis is key to improving survival rates further; this is because diagnosing cancer at an early stage often makes it easier to treat and can significantly improve long-term treatment outcomes.

If you think you may be experiencing any signs or symptoms of cancer or have noticed any changes to your health, then do not delay in speaking to your GP or seeking expert medical advice. Being vigilant about your health is never a waste of a doctor's time. If it is nothing serious, your mind will be put at ease, but if it is cancer, then early diagnosis can make all the difference. Do not miss your routine screenings, these are an opportunity to detect any pre-cancerous changes or catch cancer at its most treatable stage.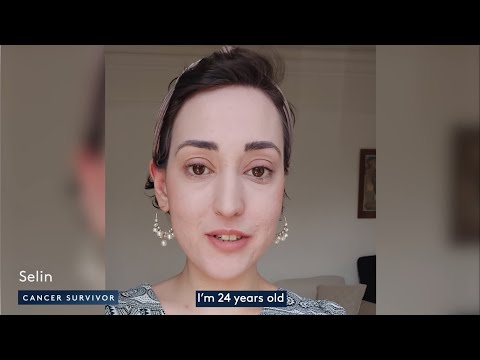 "If someone had warned me that finding it early would give me the best chance of survival, and the best outcome, I would have been much more vigilant on keeping an eye on changes to my health."
This National Cancer Survivors Day meet Selin, a 24 year old cancer survivor who had treatment at London Bridge Hospital, part of HCA Healthcare UK.
Watch as Selin shares how an early diagnosis of breast cancer, means that after months of treatment, she's now taking baby steps to regain her independence and get back to doing the things that matter to her most.
Supporting a family member or friend after cancer treatment
Cancer treatment can be challenging, so most patients are relieved when their treatment comes to an end. However, many cancer survivors find they can then face new challenges such as uncertainty about the future, fears that the cancer may return, increased anxiety, physical issues and relationship problems, to name a few. Many patients need active support during this time just as much, and sometimes more, than when they were on active treatment. We asked Specialist Psychologist Dr Elaine Mayon-White, from
The Harley Street Clinic
, for her advice on how to support your loved one when treatment is over.
Where do we offer cancer treatment in the UK?
At HCA Healthcare UK, across our network of hospitals and clinics, we have extensive expertise in diagnosing and treating cancer. Our teams of cancer specialists including consultants, cancer nurses and other cancer healthcare experts come together to ensure that each individual patient receives a personalised treatment plan.

Our cancer care network is based in London and Manchester, where patients can expect the very best diagnostic tests, treatment, aftercare and support.
Sarah Cannon Research Institute
Advancing cancer care through innovative clinical trials
More about SCRI